Van Anda Improvement District
Van Anda Improvement District
2017 Burning Ban in Effect May 15 until October 15
More about fire restrictions here...
STAGE 2 Water Restrictions – No Sprinkling or Vehicle Washing
Limitations:
N0 sprinkling or automatic irrigation for lawn, tree or shrub
Hand watering of flowers, fruit trees and shrubs only, before 9 am and after 7 pm.
Vegetable garden sprinkling  maximum of one hour per day,  before 9 am and after 7 pm
No vehicle or boat washing
No watering of driveways for dust control
Click the following link to learn more about the
Stage 2 Water Restrictions
Volunteer Firefighters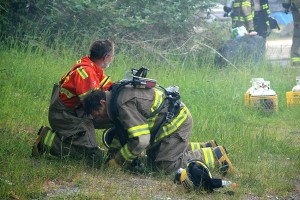 WE NEED YOU!
Please call Mike Craggs - Fire Chief, Van Anda (604.414.3601)
Visit our page Volunteer Firefighter